Apollonia, Sifnos
Den traditionella byn Apollonia, på Sifnos
Apollonia, huvudstad i Sifnos
Apollonia (eller Stavri) är huvudstad på Sifnos sedan 1836 och centralort för Sifnos kommun sedan 1999. Namnet Apollonia kommer från den antika guden Apollon.
Den är byggd som en amfiteater på tre mjukt böljande kullar. Här hittar man alla kommunala institutioner, banker, resebyråer, läkarmottagning, apotek och bensinstationer.
På torget Heroon hittar du Sifnos museum för folkloristik, med utställningar som relaterar till öns traditioner. Där hittar du även vandringsleden som förbinder Apollonia med Artemonas.
Strax efter torget Heroon, längs med vägen, vid korsningen, finns Prokos institution. Där anordnas många av Sifnos utställningar under sommaren (konst, fotografi m.m.) och även andra evenemang.
Besökarna brukar beundra vackra traditionella arkitektur på Sifnos. Den stramt hållna utsmyckningen överallt erbjuder unika skönhetsvärden. En första promenad längs det centrala gångstråket i Apollonia gör det lätt att hitta alla kyrkor som osökt smälter in i bebyggelsen.
I Apollonia finns även öns nattliv koncentrerat. Längs "steno", den berömda stenlagda gränden, ligger alla affärer, restauranger och barer samlade. Barerna håller öppet hela natten och fram till morgontimmarna!
Lite före slutet av Apollonias "steno", hittar du torget Rambagas. På vänster sida finns "Cycladic Space", det enda mångfunktionella utrymmet i Kykladerna, där många utställningar äger rum under sommaren.
Fotografier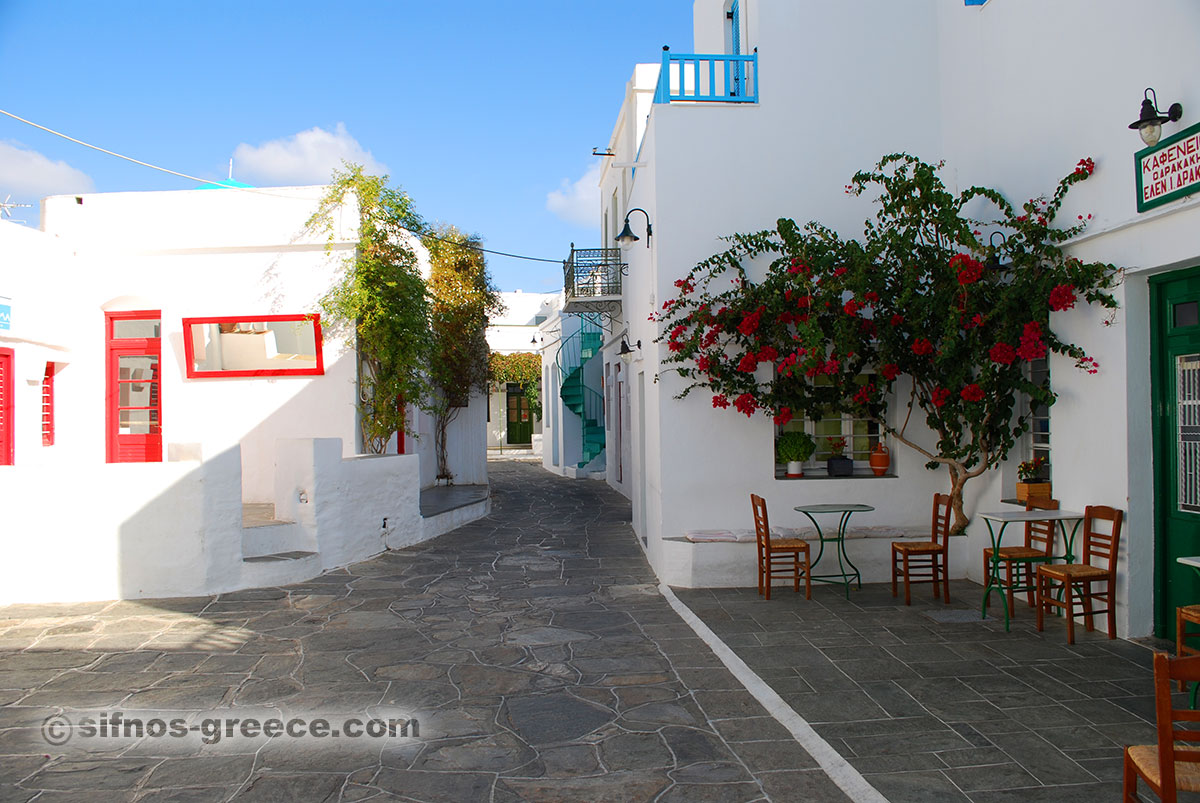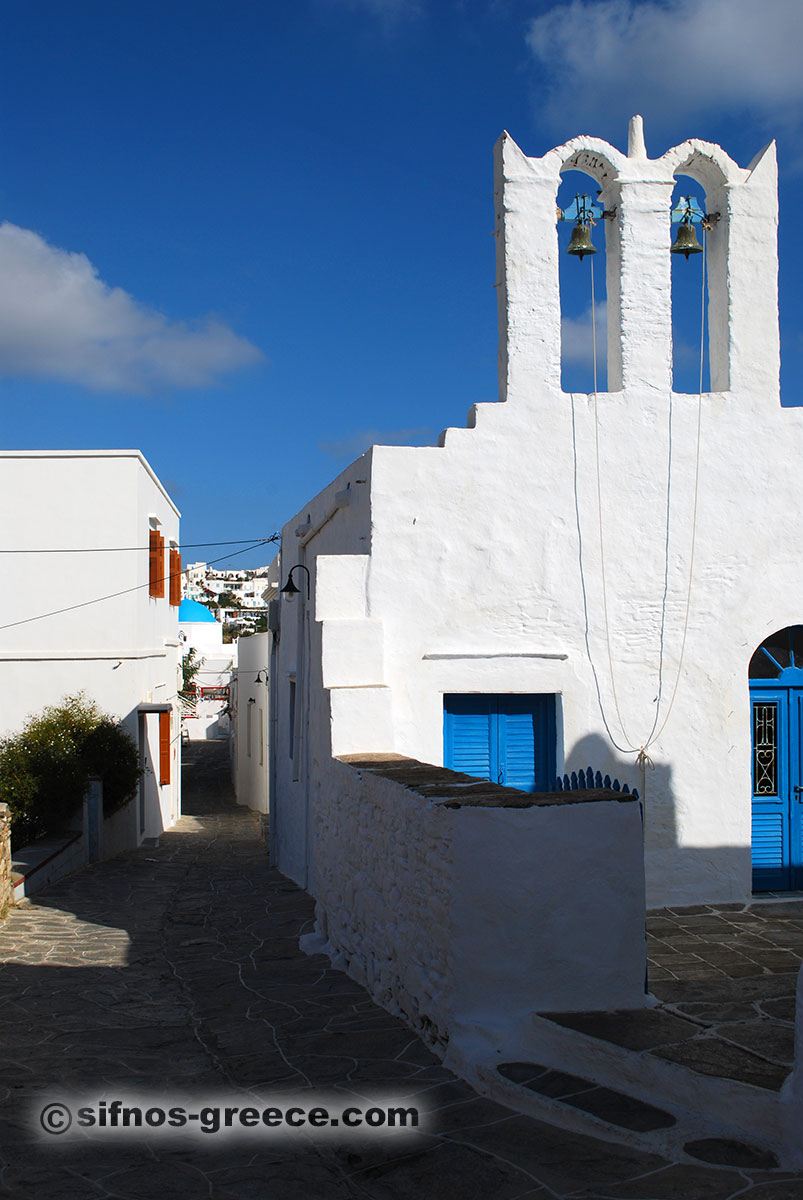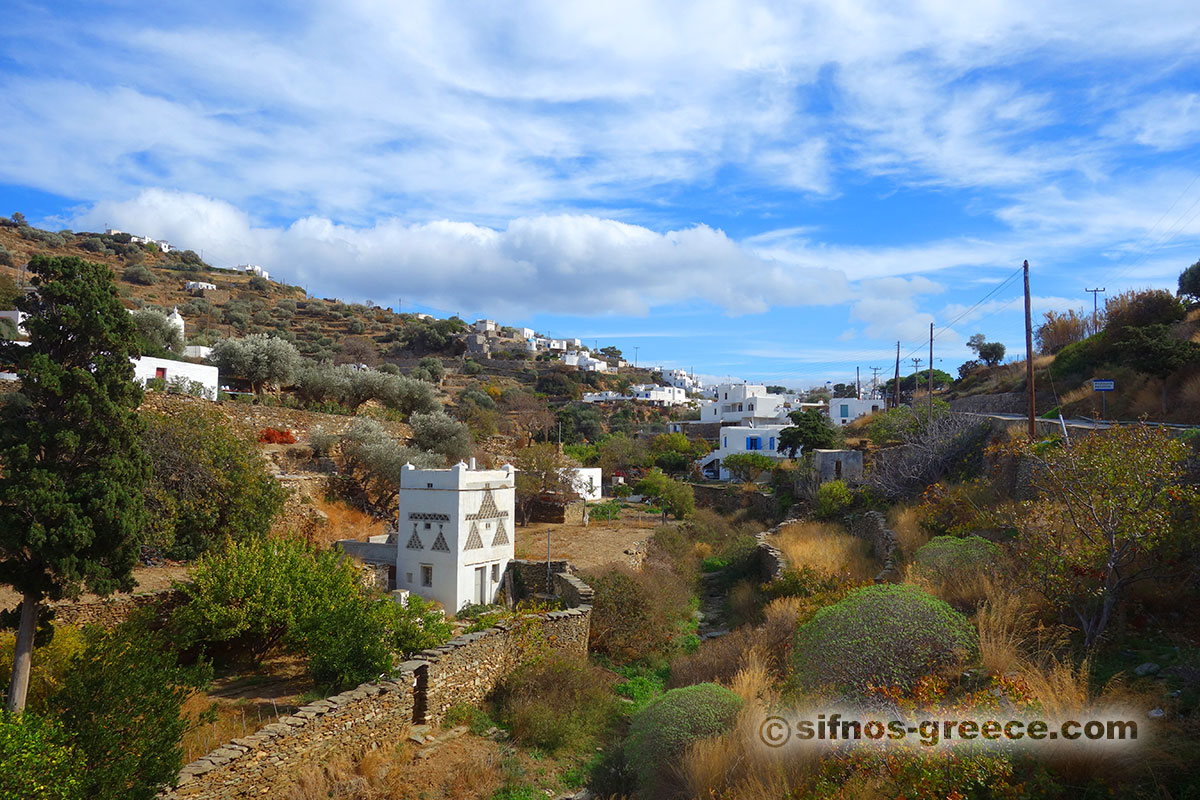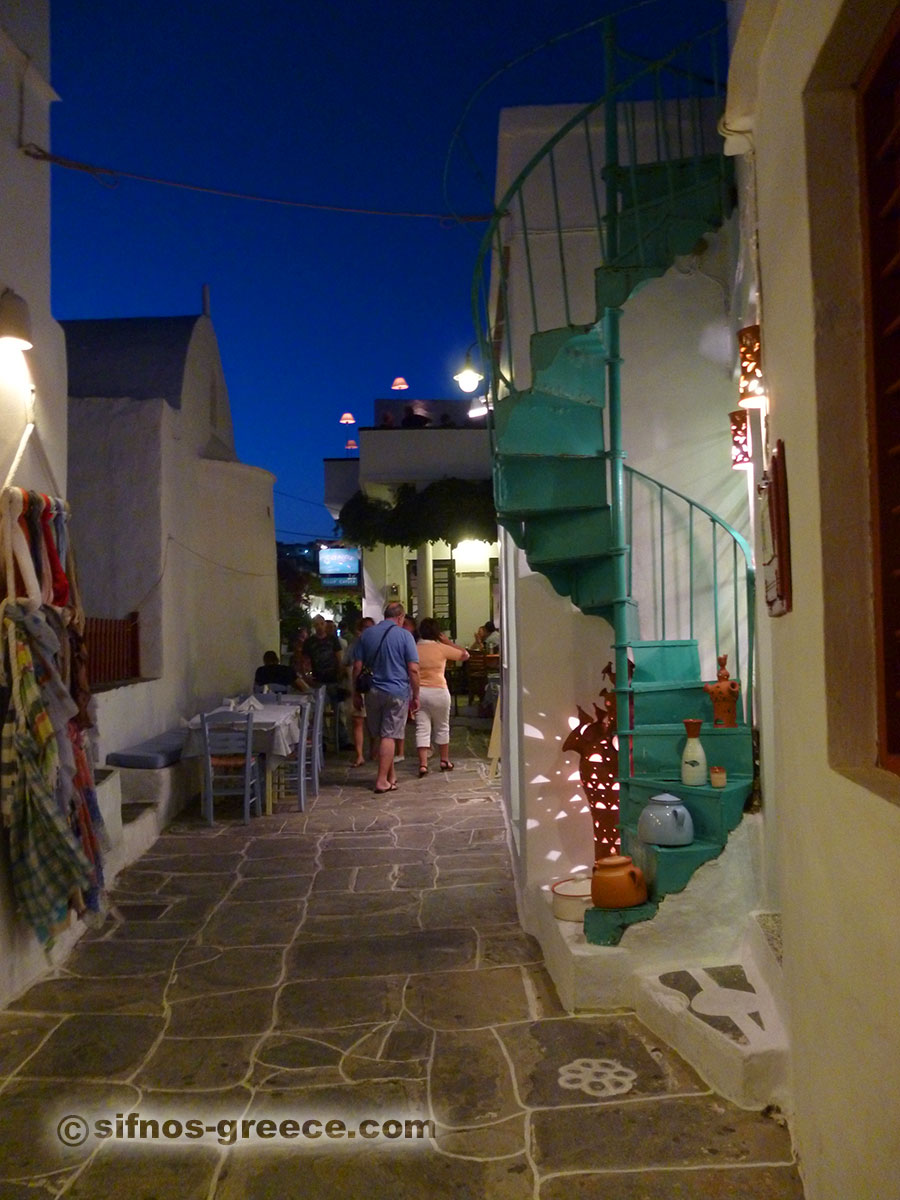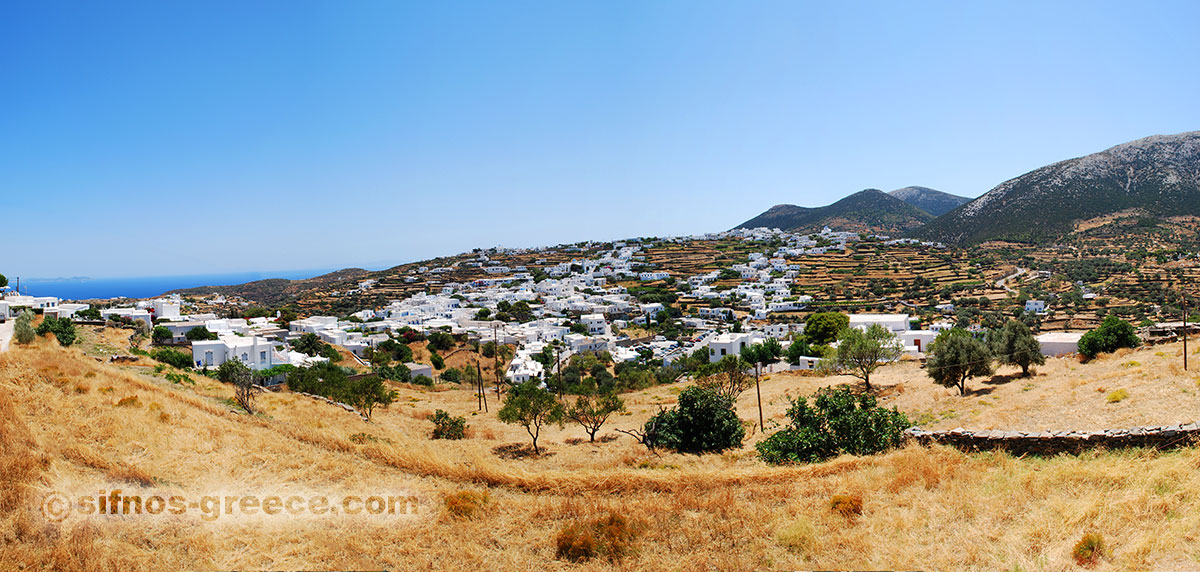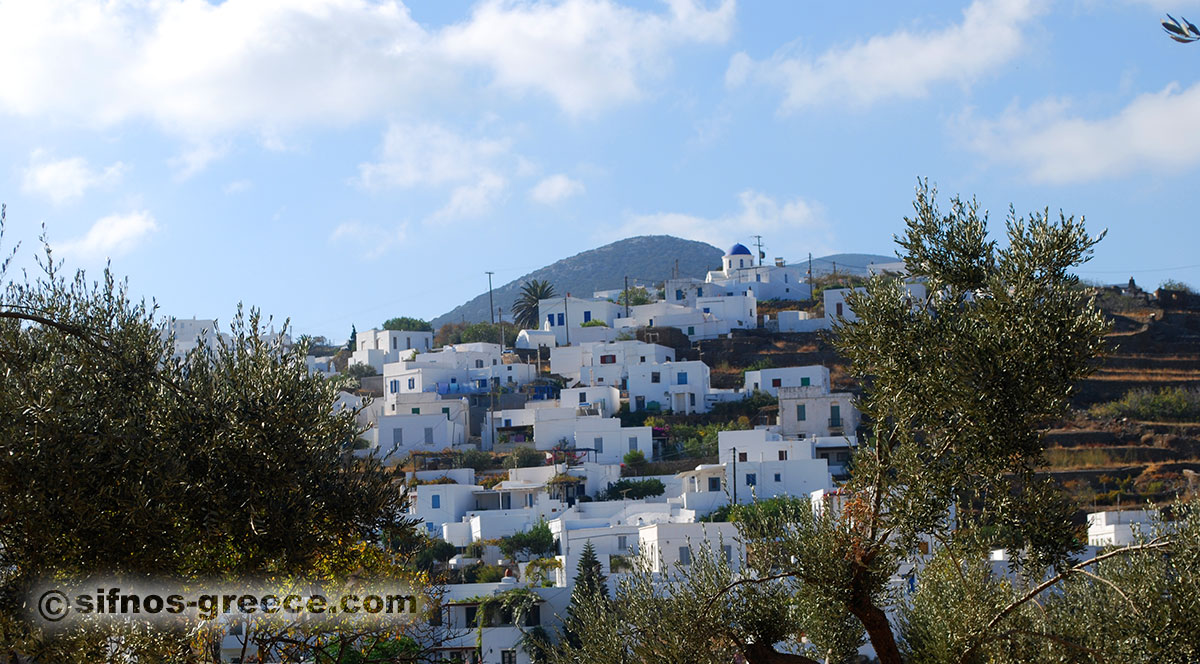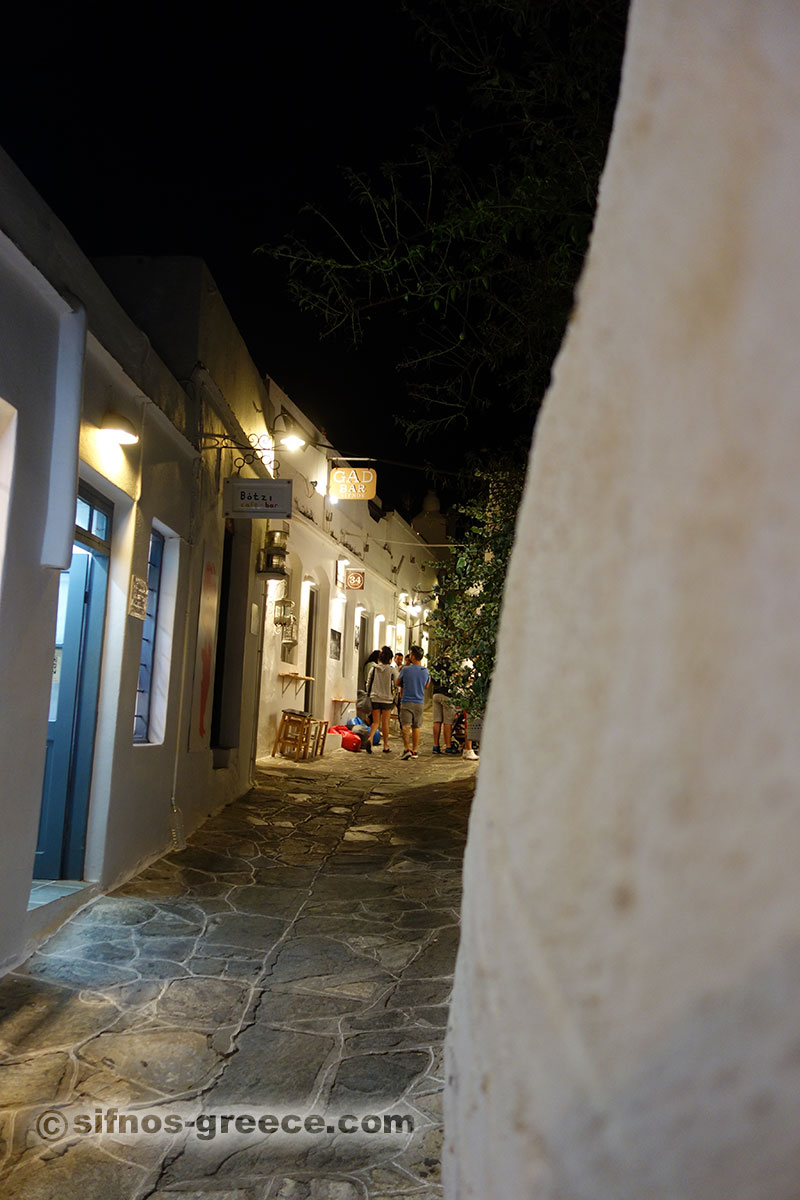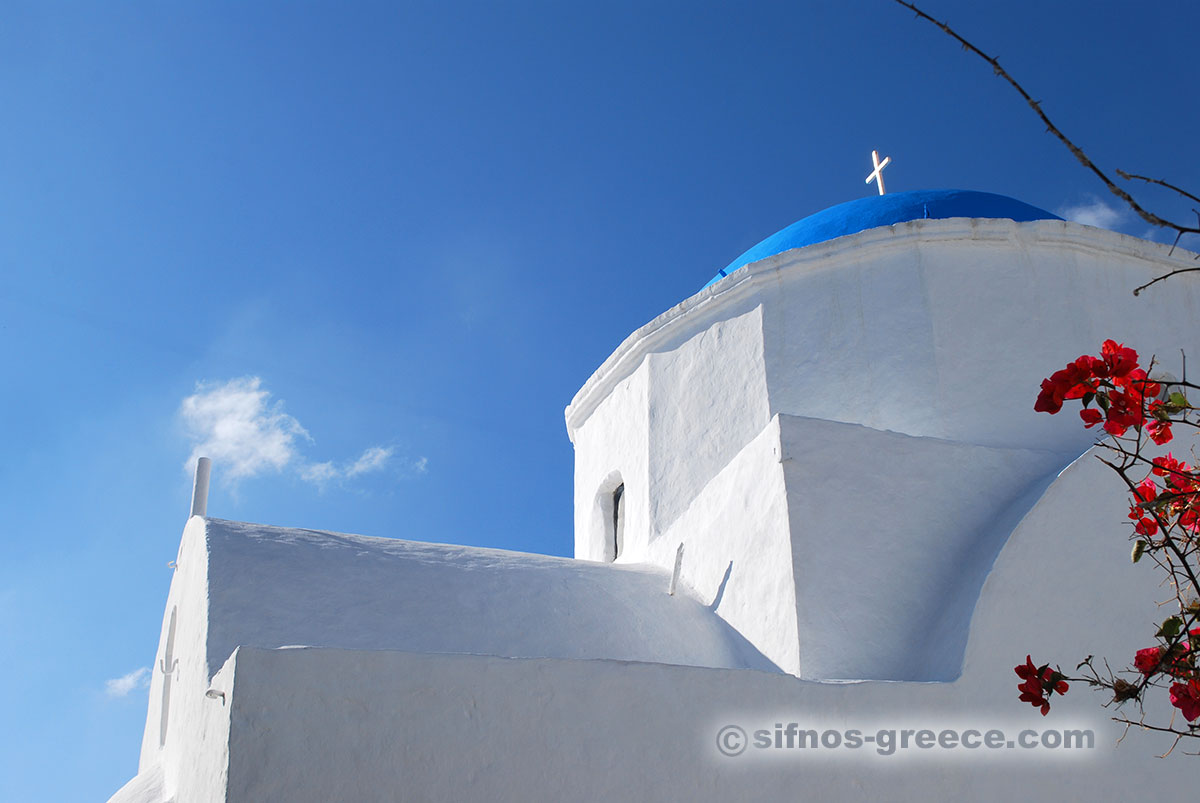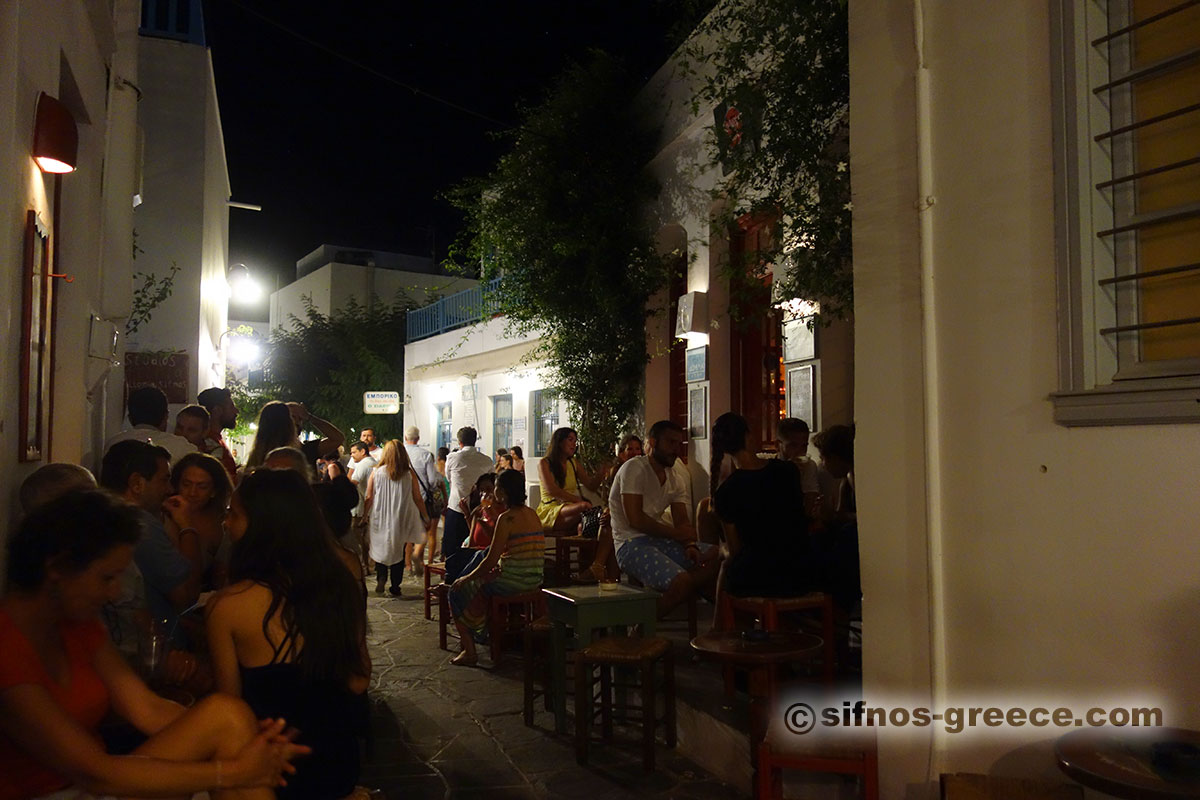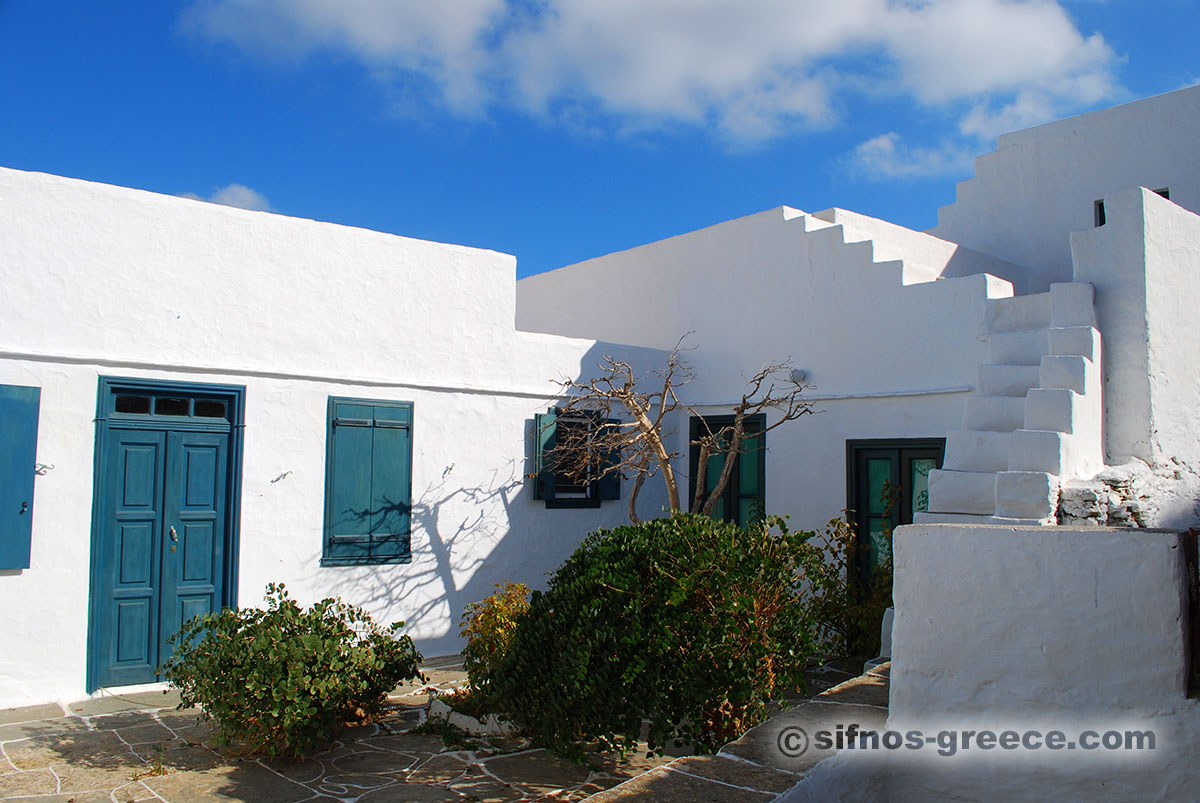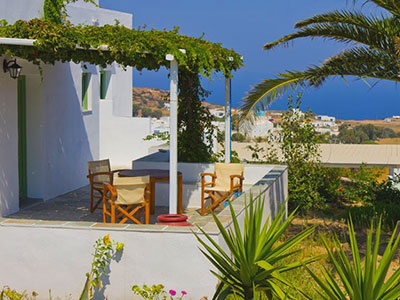 Apollonia, Sifnos
Arhondou have been constructed in Apollonia, the capital of Sifnos, in order to offer you a comfortable and pleasant stay, during your vacation...
Öppen:
JAN
FEB
MAR
APR
MAJ
JUN
JUL
AUG
SEP
OKT
NOV
DEC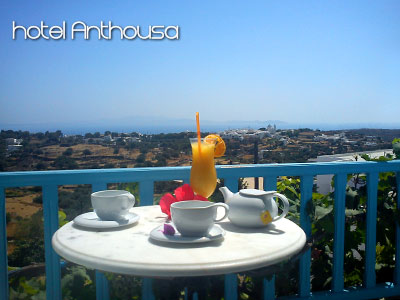 Apollonia, Sifnos
Hotel Anthousa is situated at the center of Apollonia, in a fabulous location where from, one can have a birds eye view on the Aegean Sea...
Öppen:
JAN
FEB
MAR
APR
MAJ
JUN
JUL
AUG
SEP
OKT
NOV
DEC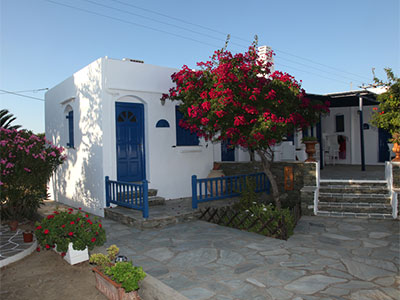 Apollonia (Kato Petali), Sifnos
The traditional complex Nostos is located at Kato Petali 800m from the capital, Apollonia. The cycladic architecture prevails at all spaces...
Öppen:
JAN
FEB
MAR
APR
MAJ
JUN
JUL
AUG
SEP
OKT
NOV
DEC