Platis Gialos, Sifnos
Byn och stranden i Platis Gialos i Sifnos
Kustbyn Platis Gialos i Sifnos
Platsens namn betyder "den breda stranden" (Platy Aigialos på grekiska), och Platy Gialos gör verkligen skäl för namnet. Det är Sifnos allra mest välbesökta strand, som flera gånger de senaste åren belönats med ljusblå flagga av EU, en symbol för högsta kvalitet.
En hänförande panoramavy över Platy Gialos erbjuds den uppmärksamma besökaren som, före ankomsten, stannar till vid klostret Panagia tou Vounou (byggt 1813). Klostret finns ungefär halvvägs från Apollonia, lite till höger.
Nordost om den breda stranden finns Vita Tornet, det mest kända av Sifnos 76 antika torn. Tyvärr kan man inte besöka tornet.
Där viken börjar finns den privatägda, obebodda ön Kitriani som har en enda byggnad: kyrkan Panagia Kypriani (antagligen från 900- eller 1000-talet).
I Platy Gialos finns hotell, hyresrum, mataffärer, traditionella tavernor, restauranger, kaféer, turistbyrå och keramikverkstäder där man kan hitta typisk keramik från Sifnos och se hur den produceras.
Till vänster längs stranden finns en toppmodern marina med gott om plats för alla som kommer med båt.
I Platis Gialos hittar du vattensporter och båtuthyrningsföretag.
Fotografier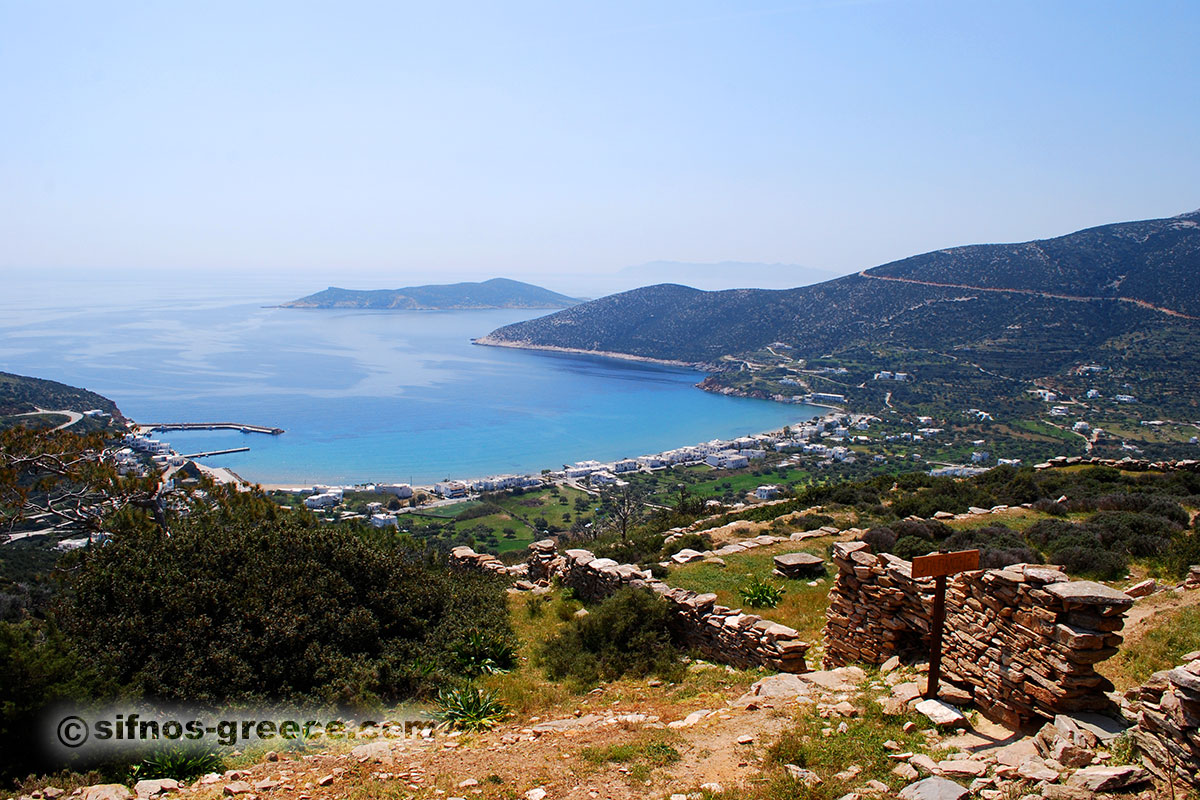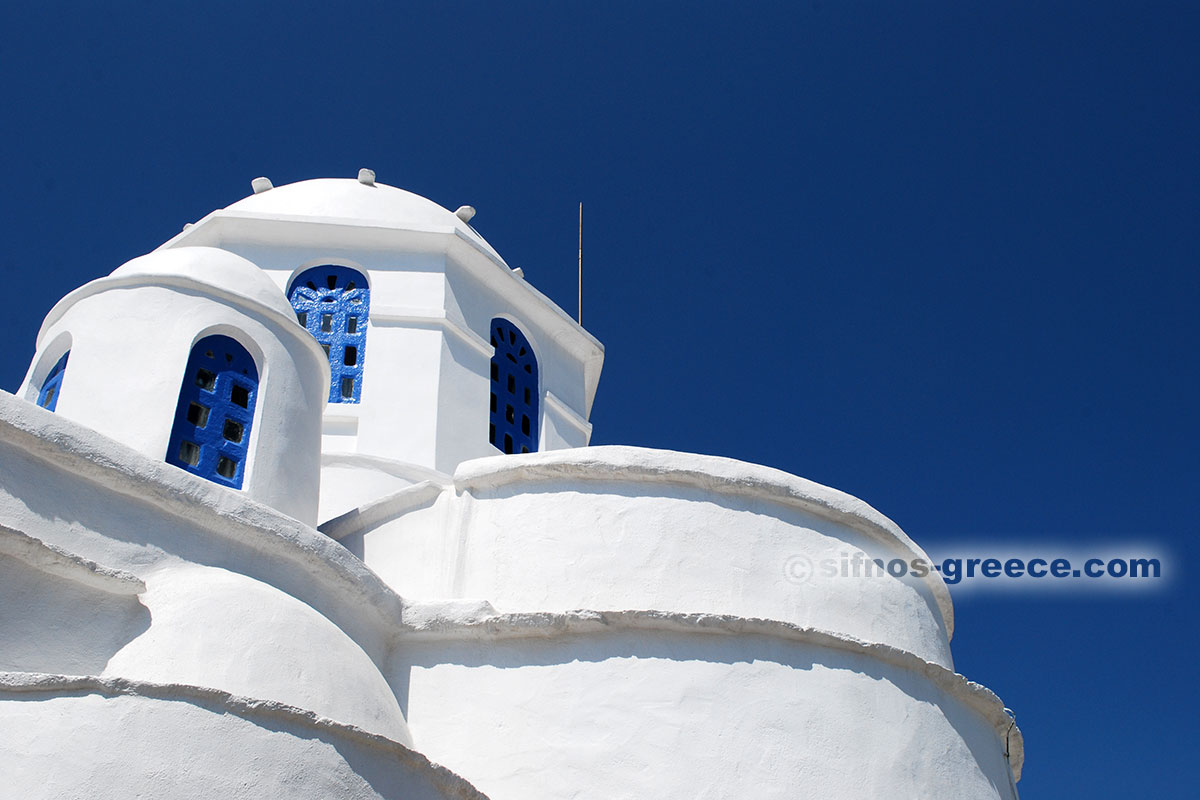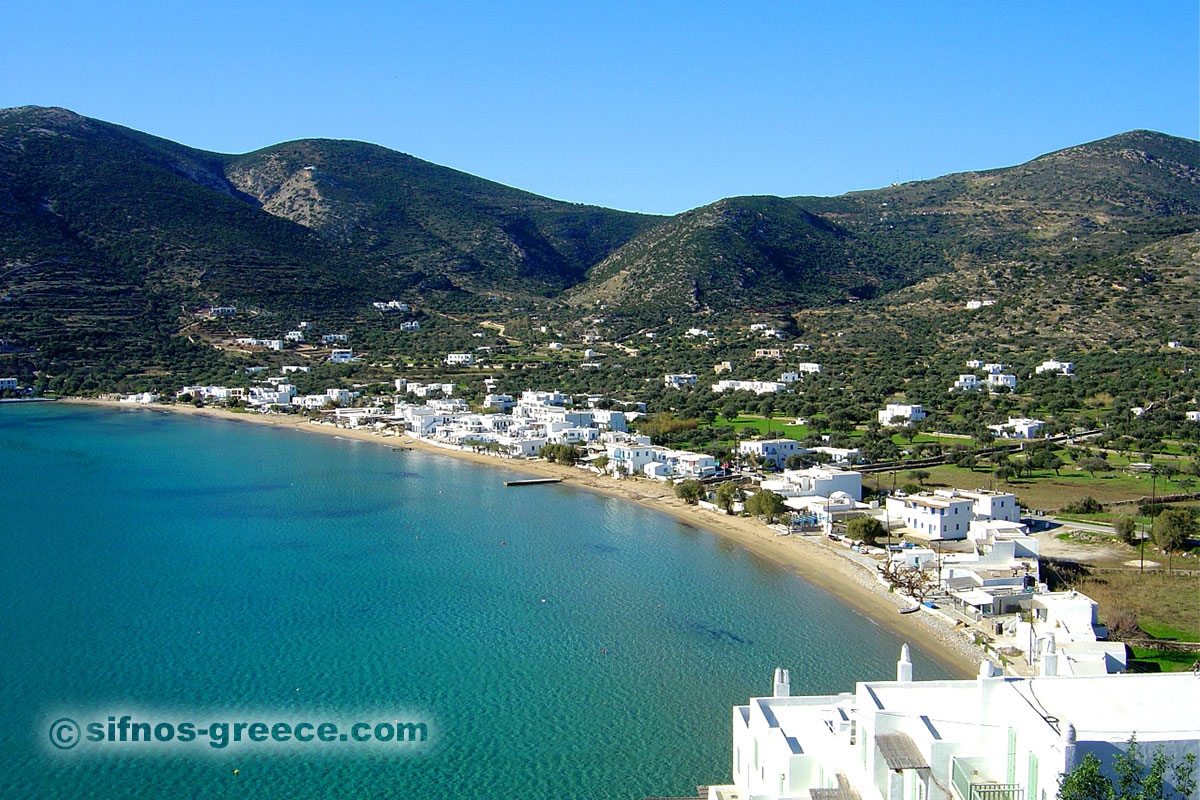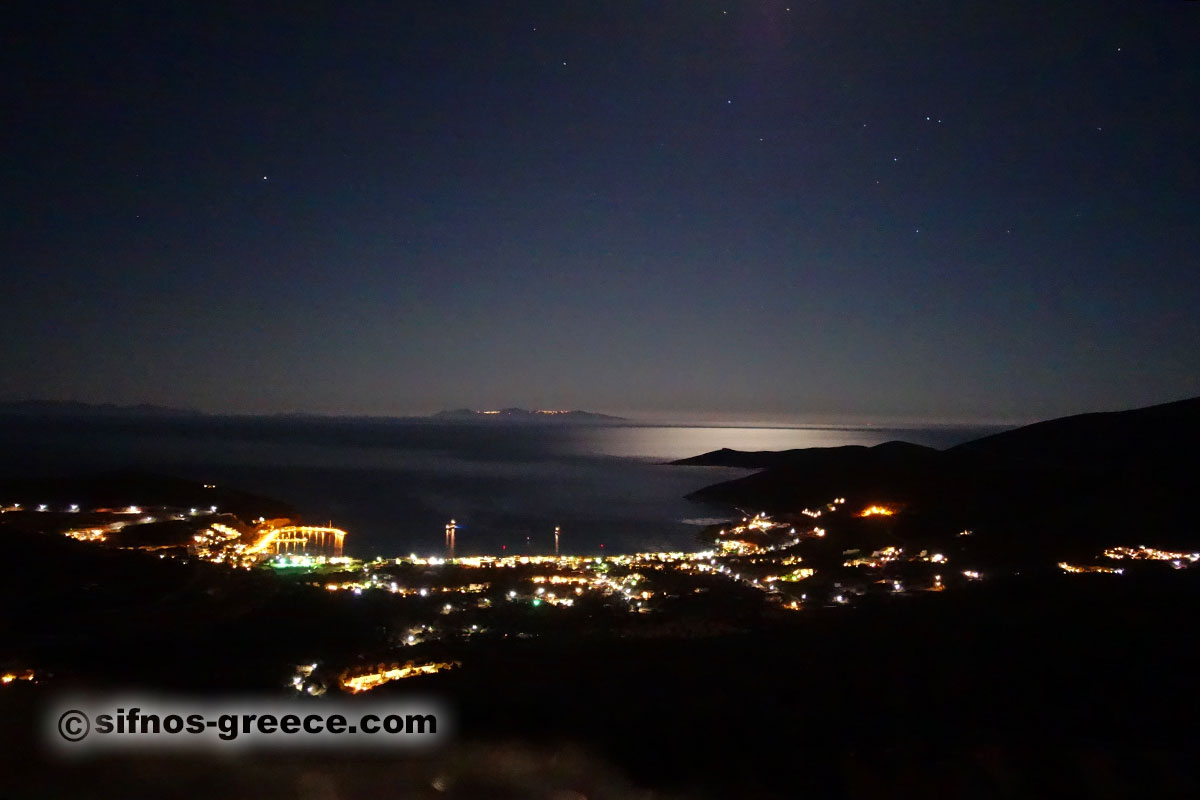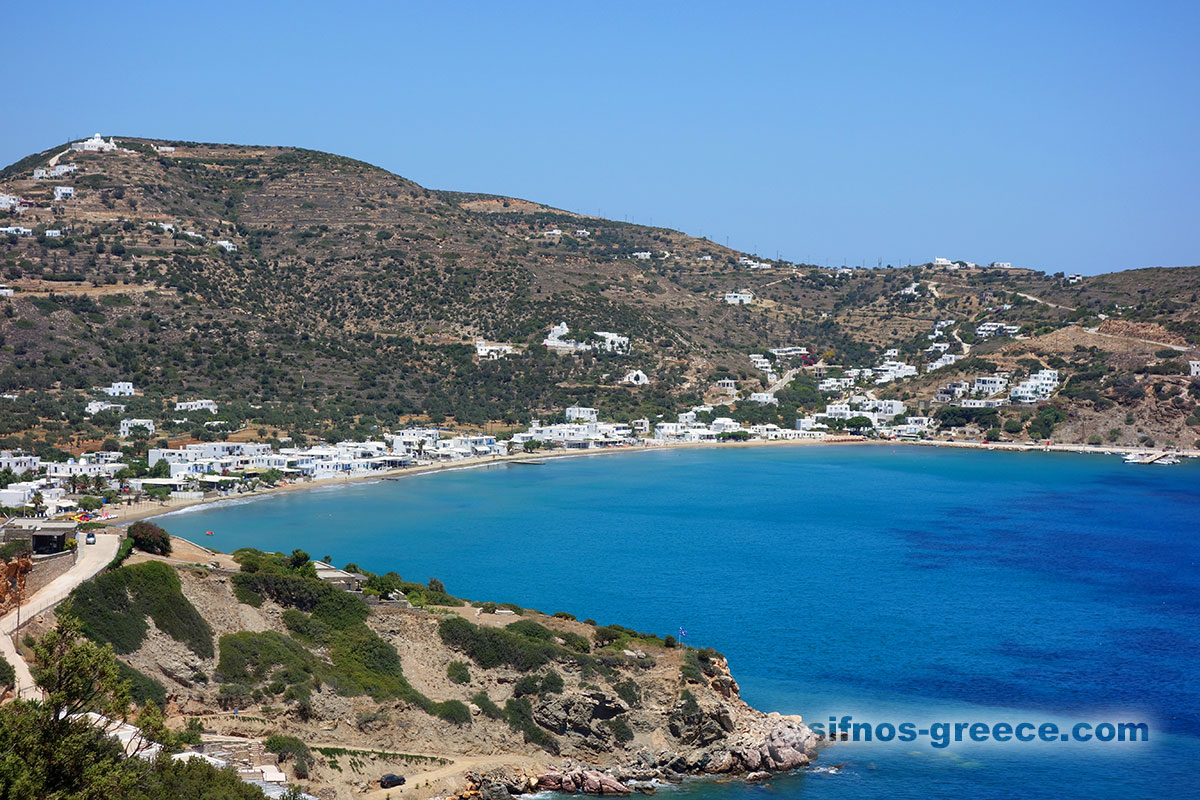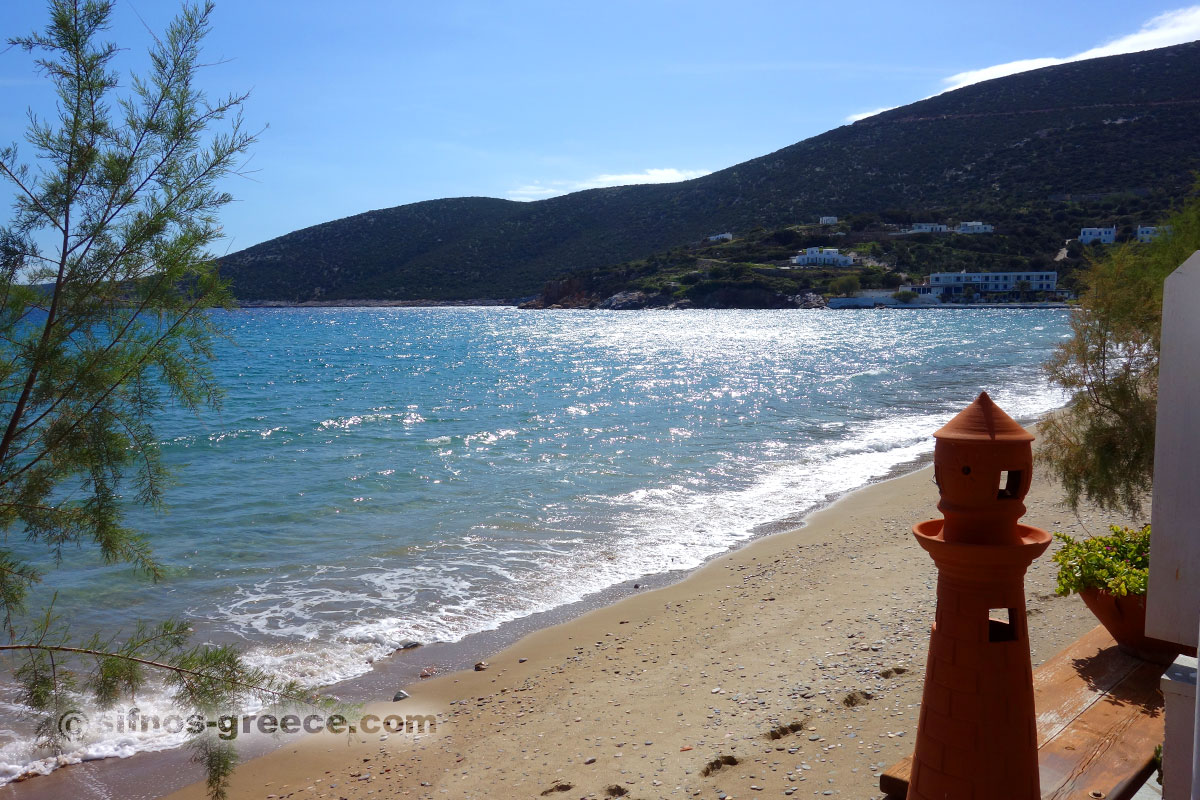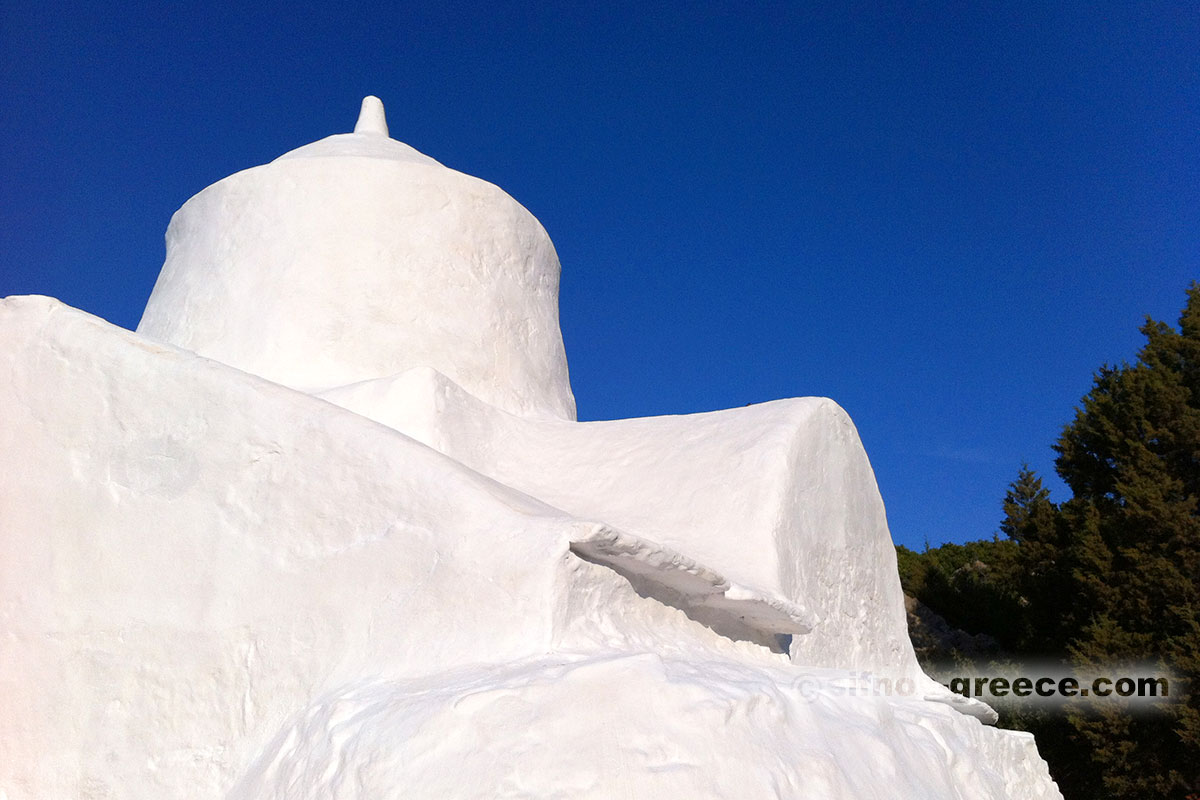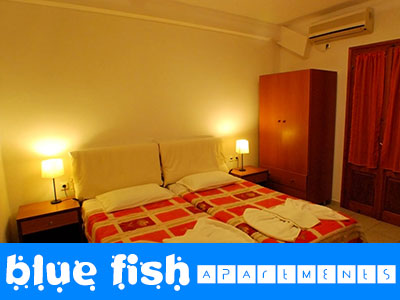 Platis Gialos, Sifnos
At Blue Fish Apartments we have decorated and painted each apartment differently, in order to accentuate its unique character. We have paid special attention to the quality and the hygiene of the equipment...
Öppen:
JAN
FEB
MAR
APR
MAJ
JUN
JUL
AUG
SEP
OKT
NOV
DEC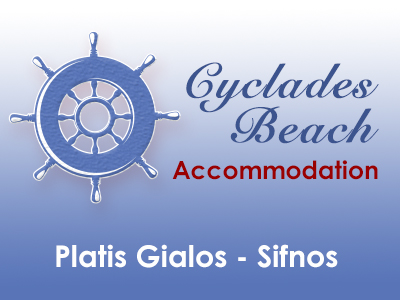 Platis Gialos, Sifnos
Our complex that has 6 apartments and 2 rooms, is located in a distance of 35 meters from the biggest beach of the island...
Öppen:
JAN
FEB
MAR
APR
MAJ
JUN
JUL
AUG
SEP
OKT
NOV
DEC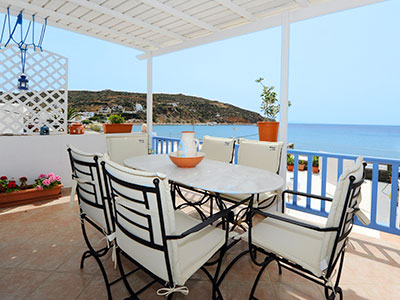 Platis Gialos, Sifnos
Our unit's aesthetics grantee peace and absolute harmony, creating a special sense of hospitality, combining tradition with high aesthetics and modern comfort...
Öppen:
JAN
FEB
MAR
APR
MAJ
JUN
JUL
AUG
SEP
OKT
NOV
DEC