Fáros, Sifnos
Den pittoreska fiskebyn Fáros på Sifnos
Den traditionella byn Fáros vid södra delen av Sifnos
Faros (fyrtorn) är beläget på sydöstra Sifnos och anses som öns säkraste hamn. Fram till 1883 var den också öns officiella hamn. Själva fyrtornet står vid passagen in till den tidigare båthamnen, medan dagens hamn finns på vikens sydöstra sida, bredvid klostret Stavros.
Njut av den fantastiska utsikten från klostret och bort mot Chrysopygi och öarna på andra sidan havet.
Faros är en underbart vacker fiskeby med sina tre sandstränder på rad: Fasolou, Faros och Glyfo. Från Glyfo startar den mest populära gångstigen på Sifnos – en promenad på tjugo minuter som tar dig till Chrysopygi. Ett kort uppehåll i Agios Haralambos, halvvägs längs stigen, ger känslan att du står på en balkong högt ovanför Egeiska havet. Från Faros finns stigar även till Kastro och Exambela.
På vänstra sidan av viken finns lämningar av en plats där man lastade malmbåtar för vidare transport till Lavrio på fastlandet där malmen bearbetades. Längst in i viken och på strandens södra del i Faros syns fundamenten av antika torn.
I hamninloppet reser sig en klippa upp ur vattnet, med klostret Panagia Chrysopygi (1650), huvudkyrka för hela Sifnos. Längs stranden finner du den betagande lilla landskyrkan Agios Grigorios. Och tio trappsteg uppåt mot sluttningen, ovanför fundamentet till ett antikt torn, ligger den pittoreska kyrkan Agios Nikolaos.
Förr i tiden fanns det ett flertal keramikverkstäder i Faros, som tyvärr är nerlagda.
Vid den centrala stranden och i Fasolou hittar du hyresrum, vackra traditionella tavernor, kaféer, barer och småbutiker!
Fotografier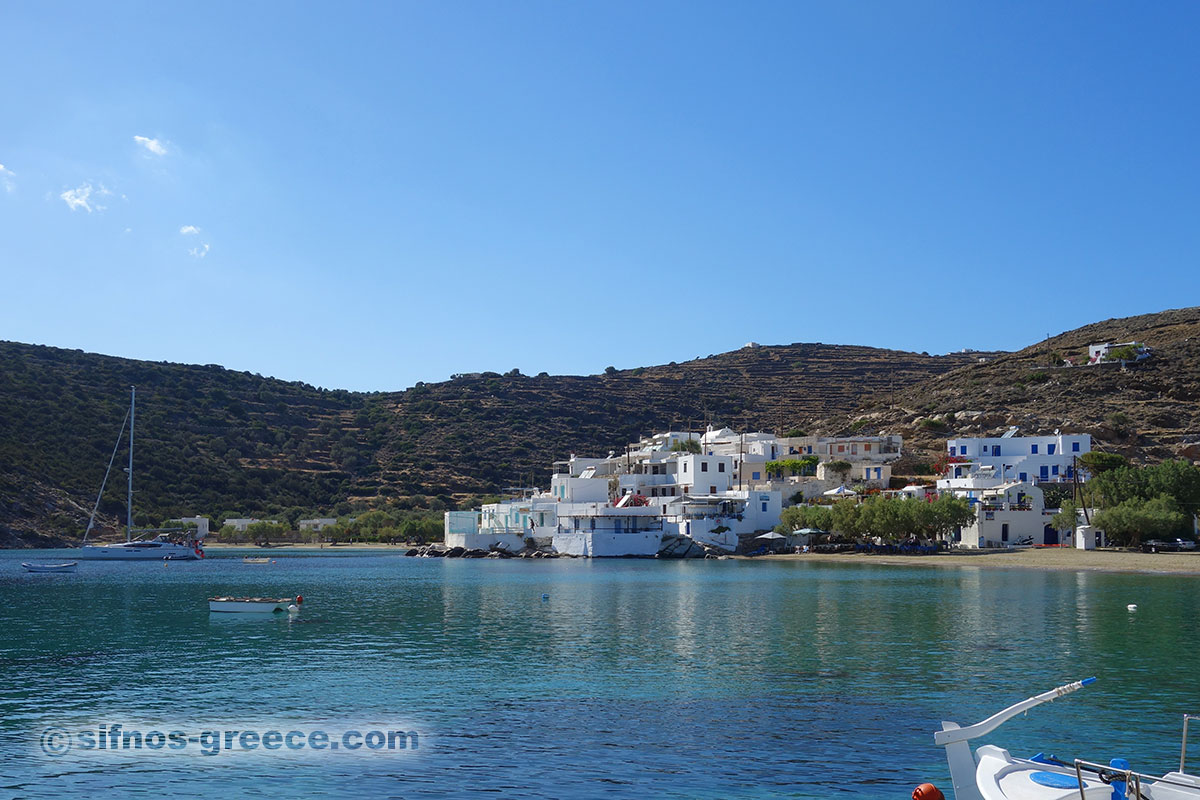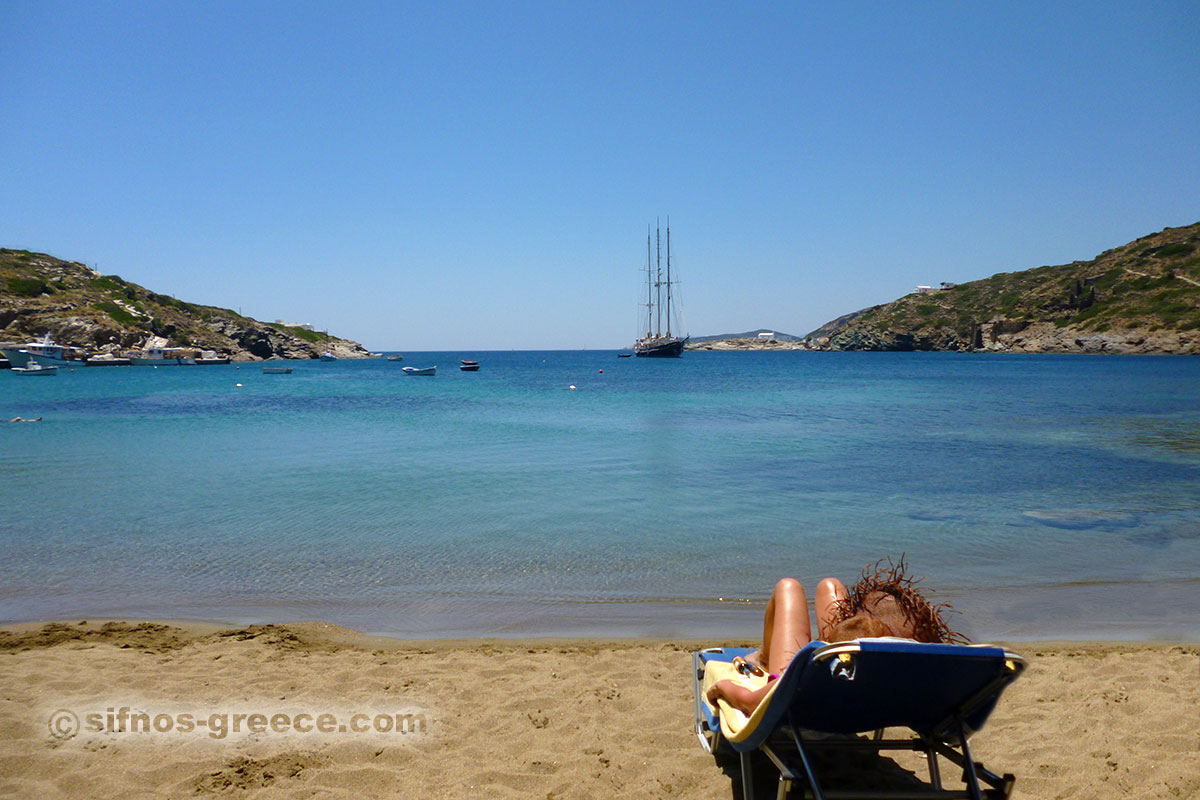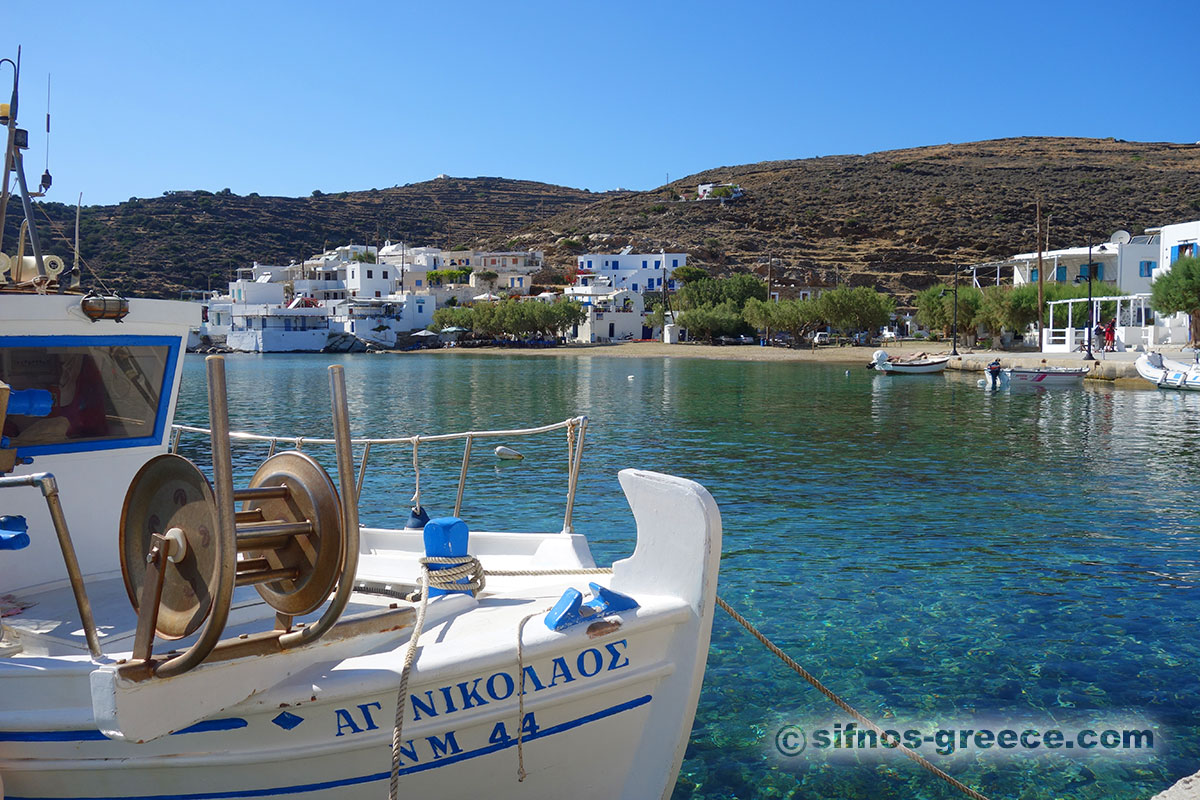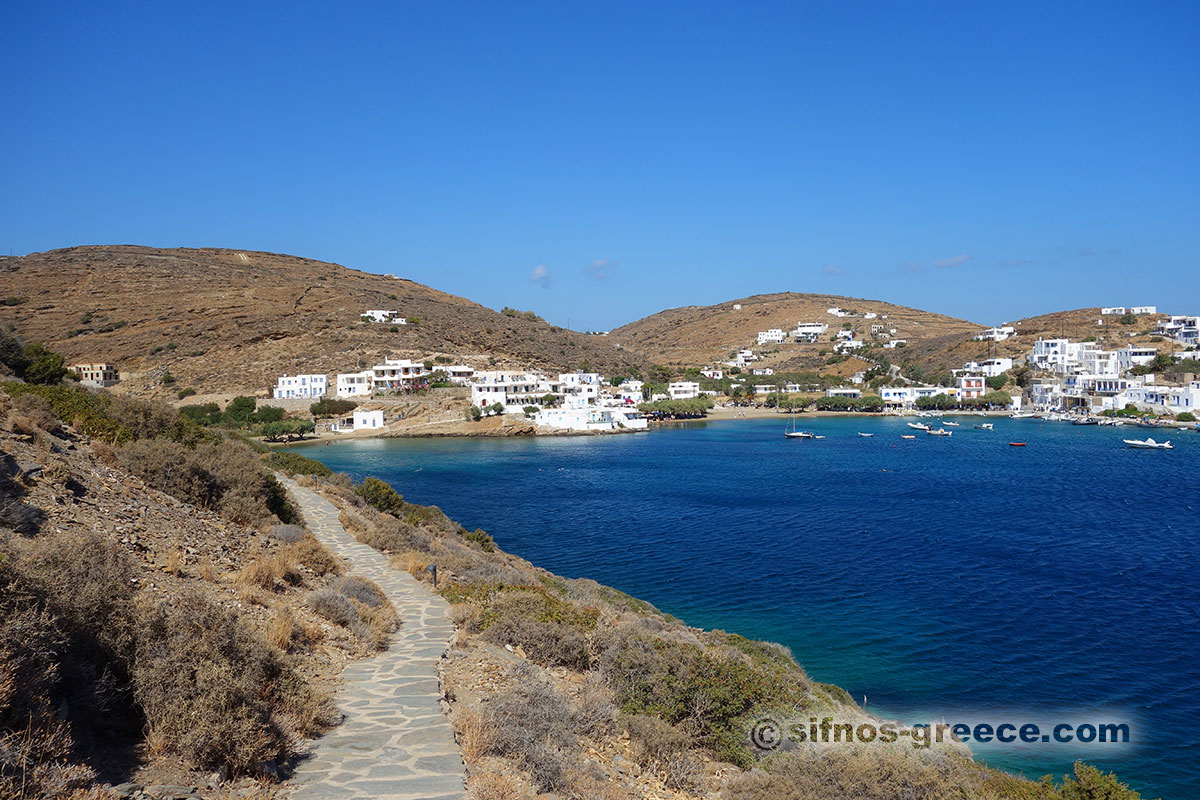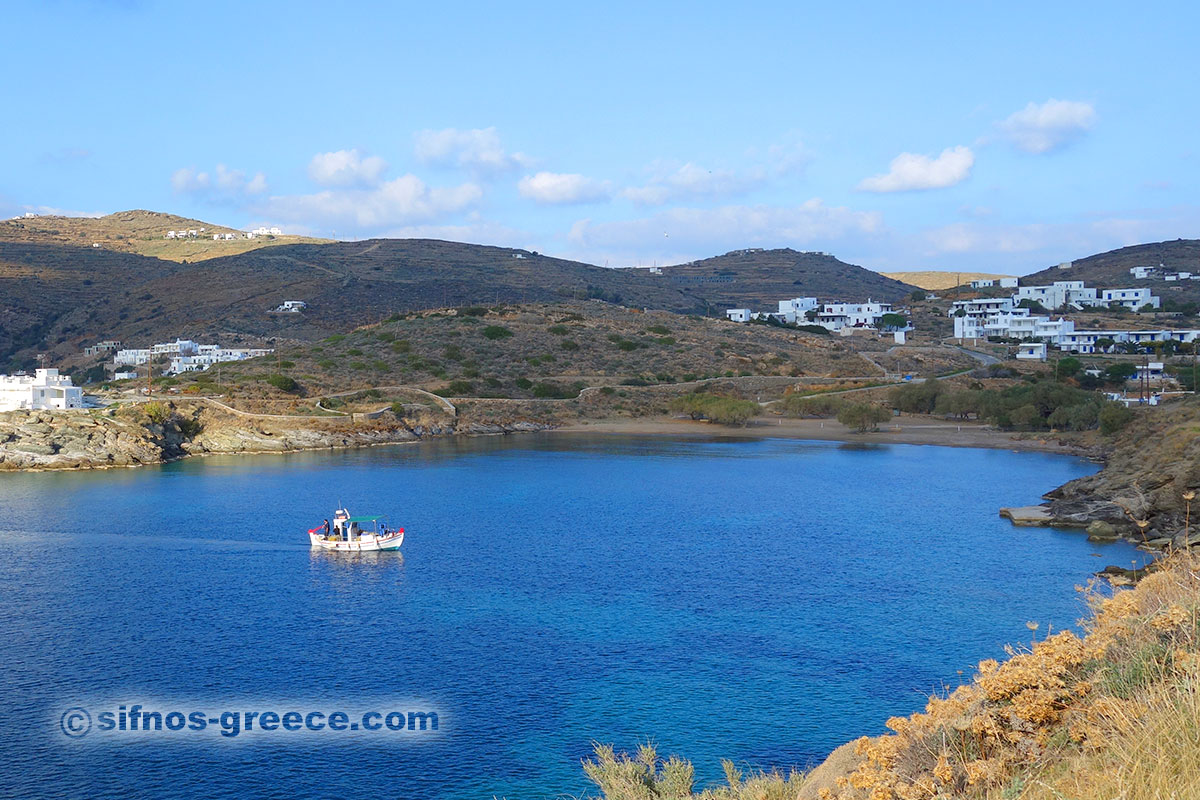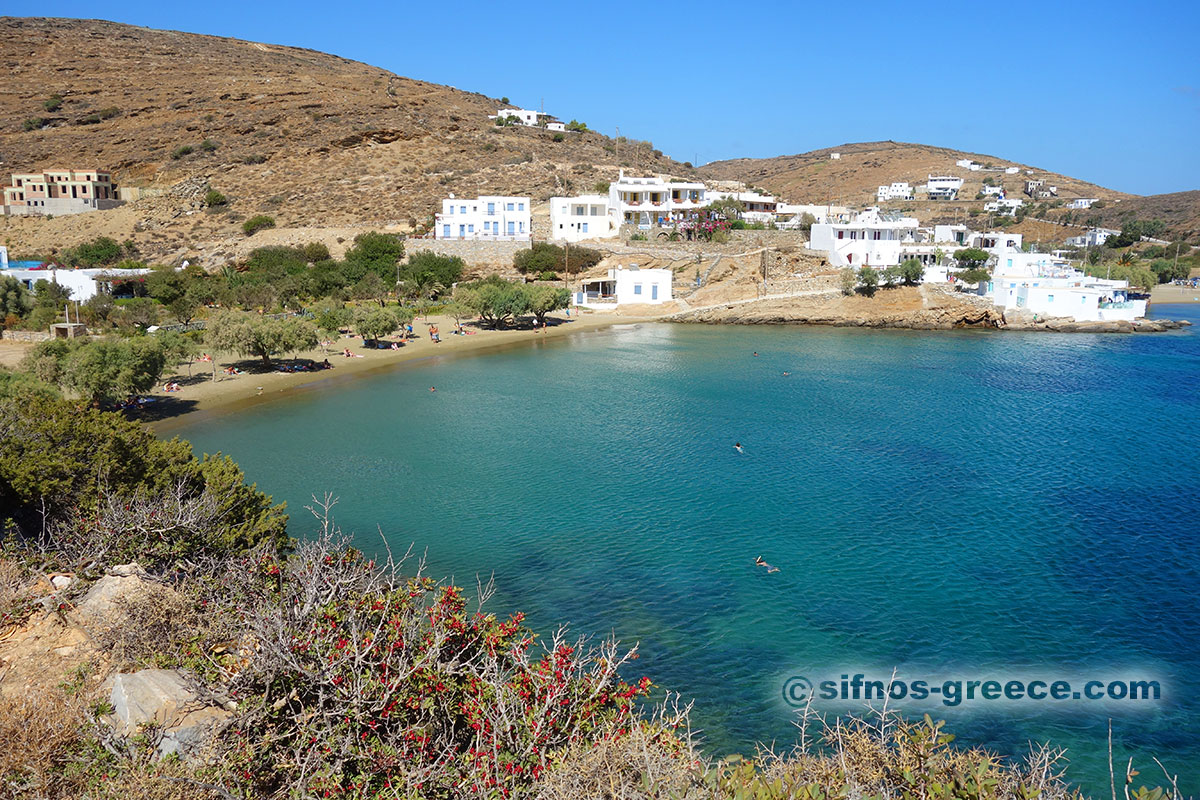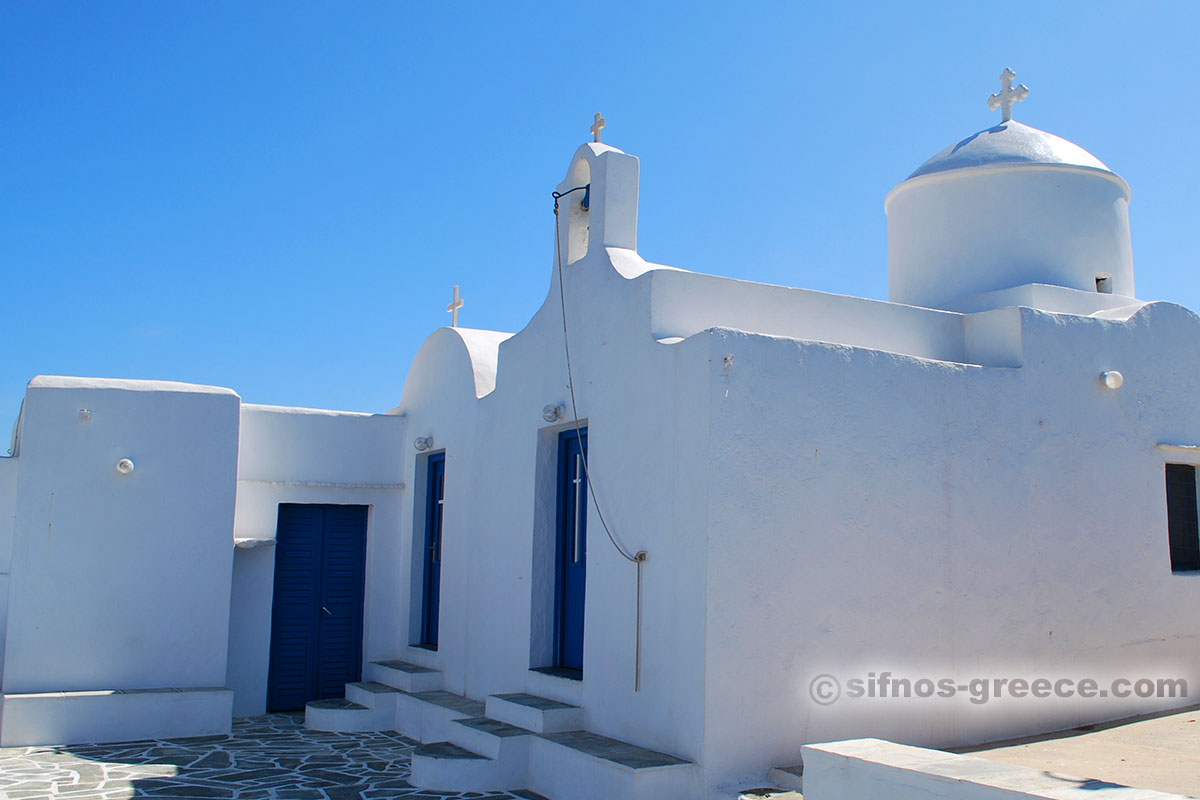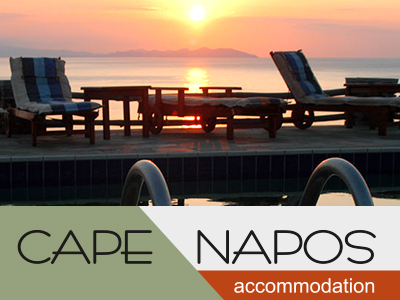 Faros, Sifnos
Cape Napos took its name from the homonymous cape "Napos", where it is situated. It consists of spacious studios that fit harmoniously in the Cycladic landscape and it offers all the modern comforts to its visitors...
Öppen:
JAN
FEB
MAR
APR
MAJ
JUN
JUL
AUG
SEP
OKT
NOV
DEC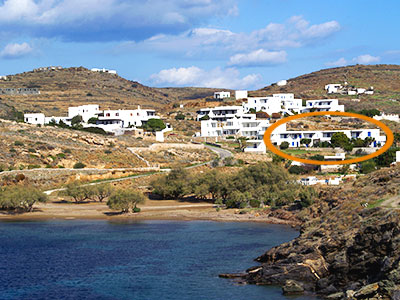 Faros, Sifnos
Our complex consists of three two-storey buildings that have different architecture but they all offer sea view. The buildings are connected with 4 stone arches joined with pergolas...
="http://fassolou-studios.book-onlinenow.net/index.aspx?Page=0&lan_id=sv-SE&uid=&src=" target="_blank">



Öppen:
JAN
FEB
MAR
APR
MAJ
JUN
JUL
AUG
SEP
OKT
NOV
DEC