Kamáres, Sifnos
Kamáres, hamnen i Sifnos och byn Agia Marina
Byn Kamáres på Sifnos
Benämningen Kamara (arkad) eller Kamáres syftar på de många grottorna som tidigare fanns vid vikens klippiga södra del.
Kamáres är öns största havsnära by och hamn på Sifnos. Byns centrala del brer ut sig längs vikens högra sida.
På sluttningen av berget Agios Symeon, på andra sidan viken, finns dels ett kloster med samma namn som berget, dels området Agia Marina. Det är mödan värt att gå de cirka 100 trappstegen upp till kyrkan Agia Marina som ligger uppflugen på klipporna. Plats att njuta av en förtrollande solnedgång.
De två sidorna av Kamáres bågformade hamn förenas av en bred, närmast guldfärgad sandstrand. Stranden belönades 2002 första gången med symbolen blå flagga av EU och finns fortfarande kvar på EU:s lista fortsätter att få priset. Bland de äldsta byggnaderna i Kamáres centrum märks kyrkan Agios Georgios och Agia Barvara (byggd 1785 och renoverad 1906), Fanari (1896), det som finns kvar av smältugnarna och transportbandet från järngruvorna (1883) samt den gamla kajen (1909).
Fotografier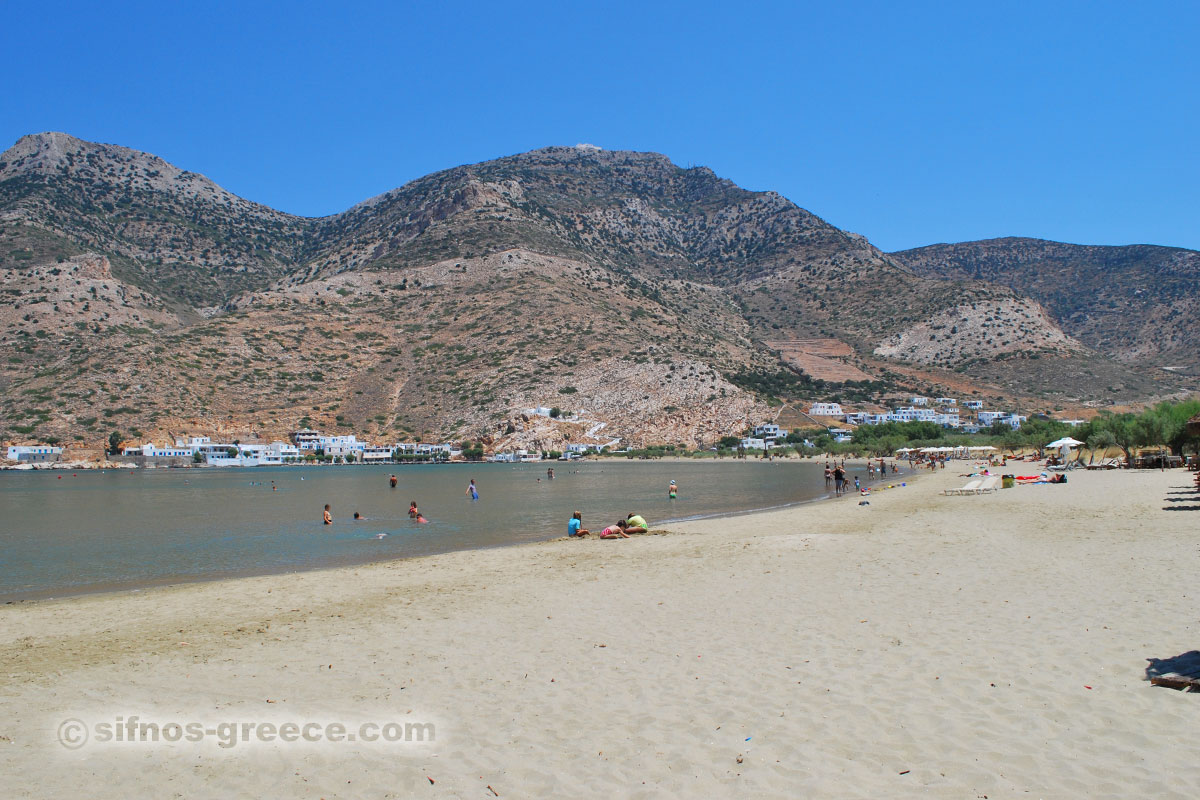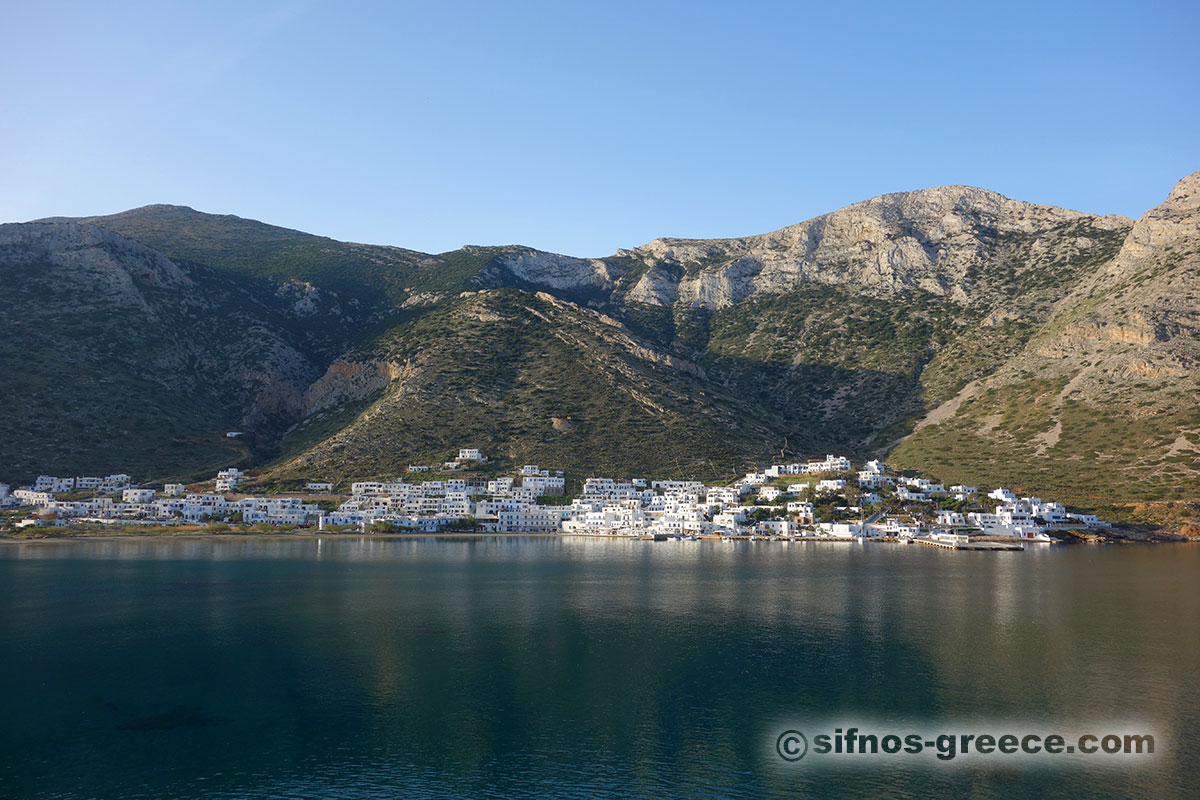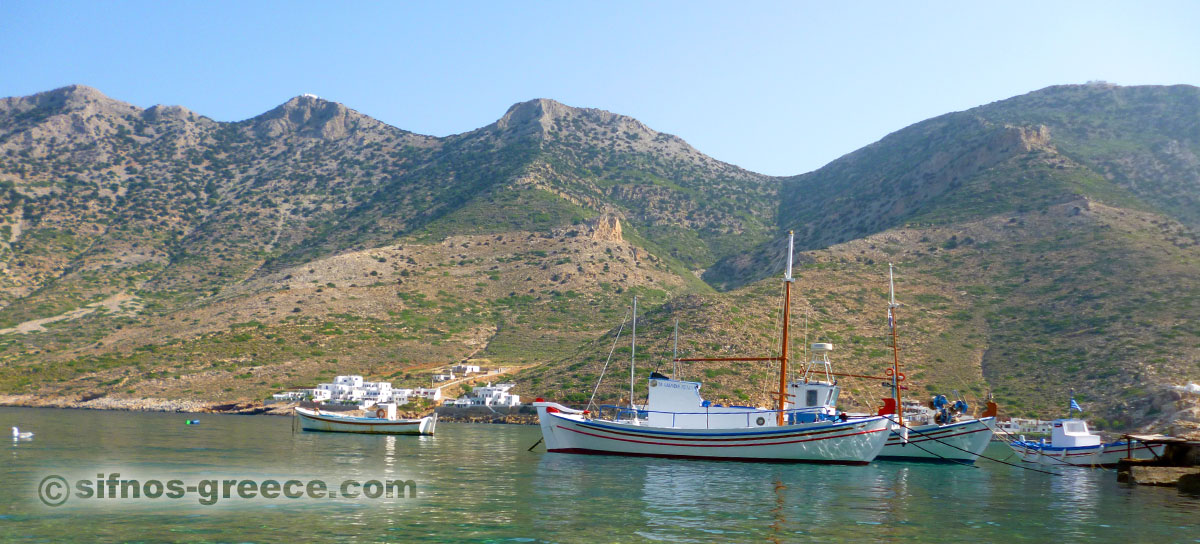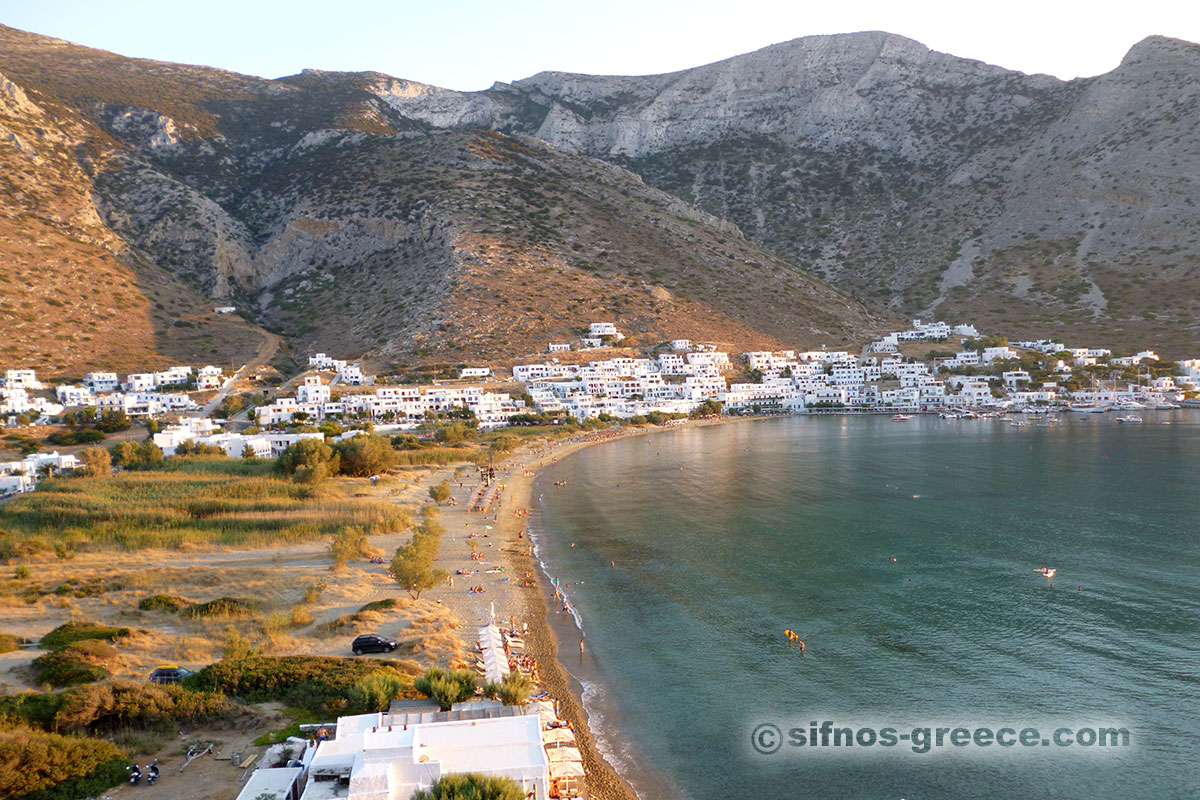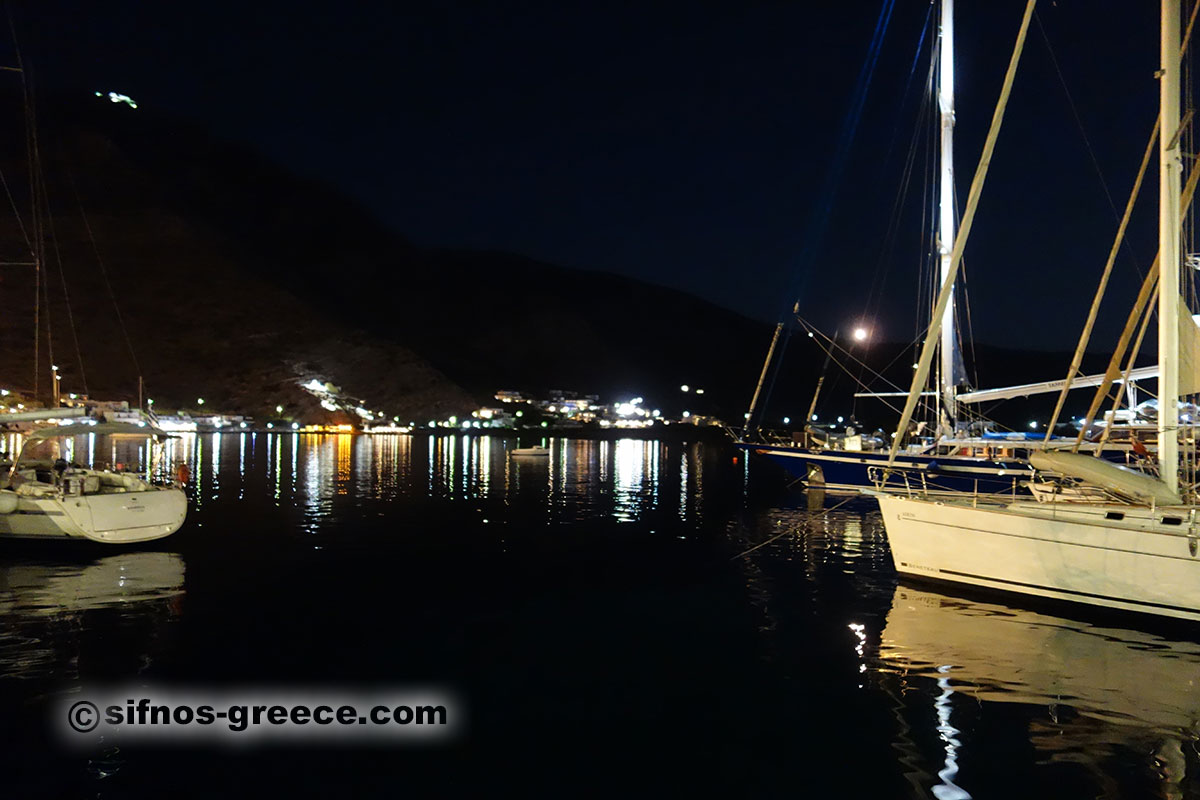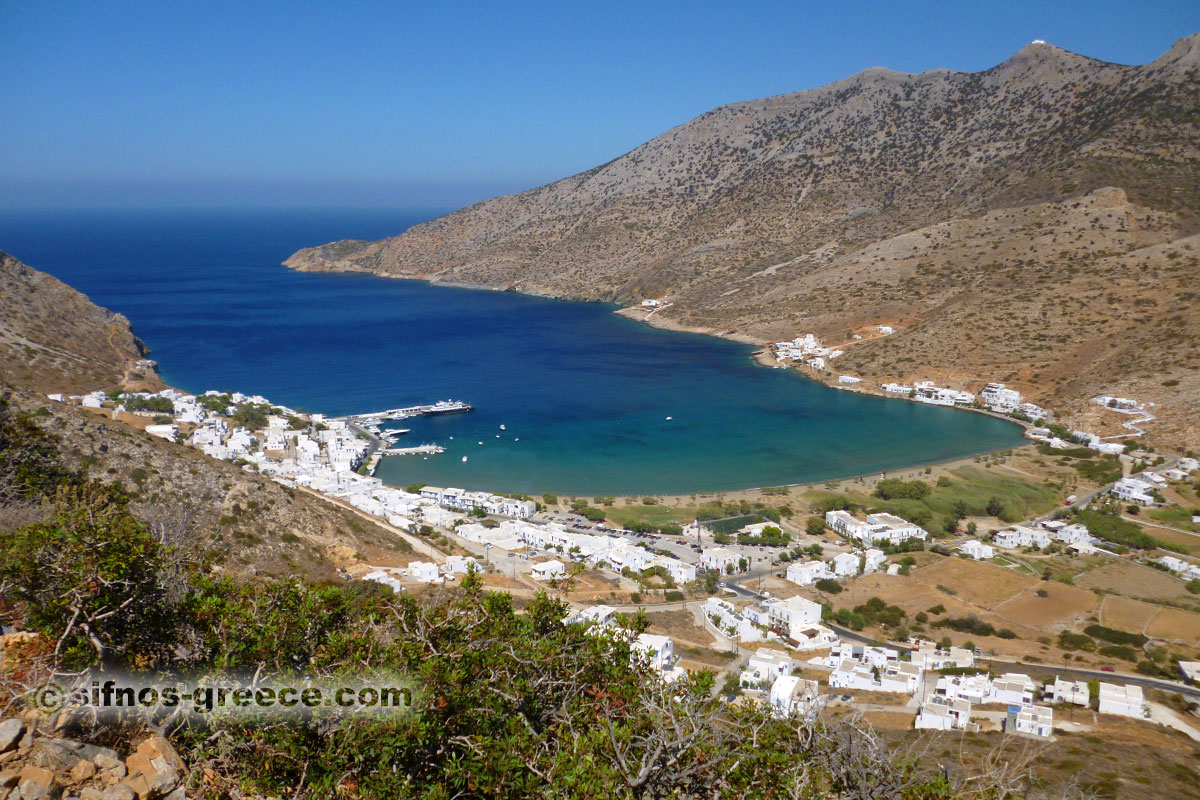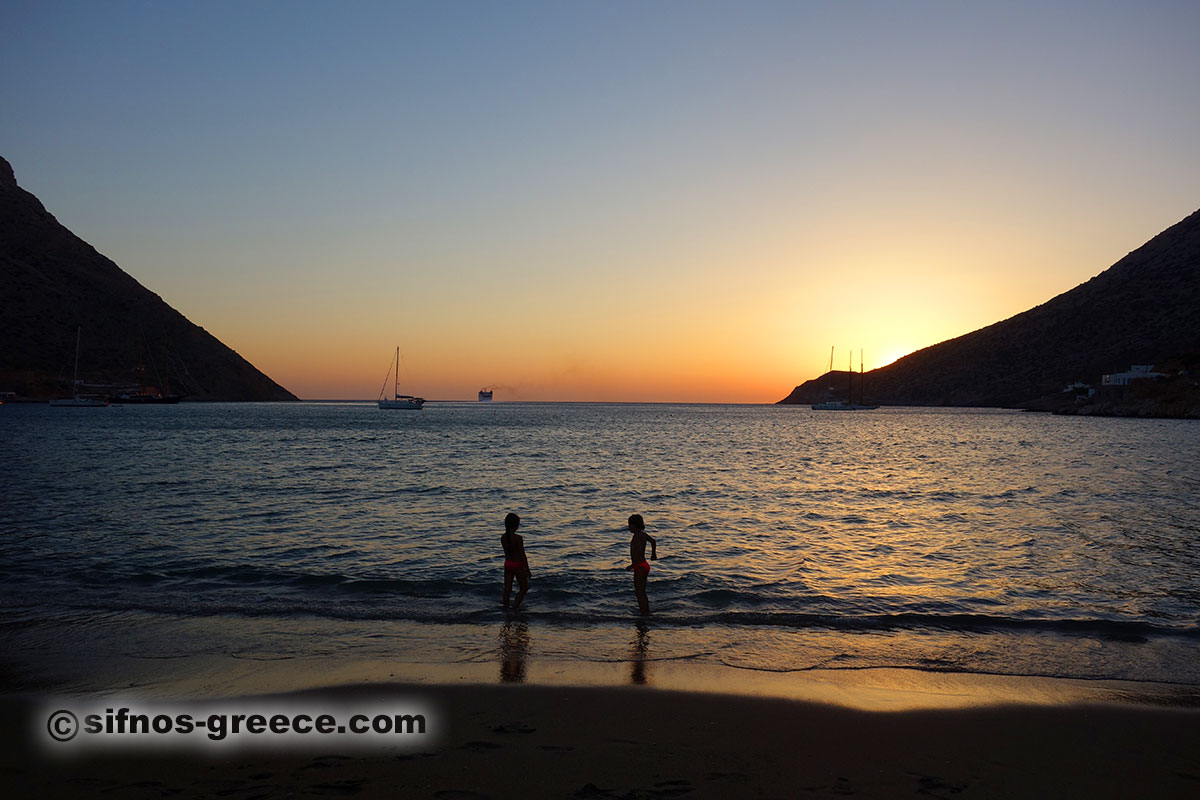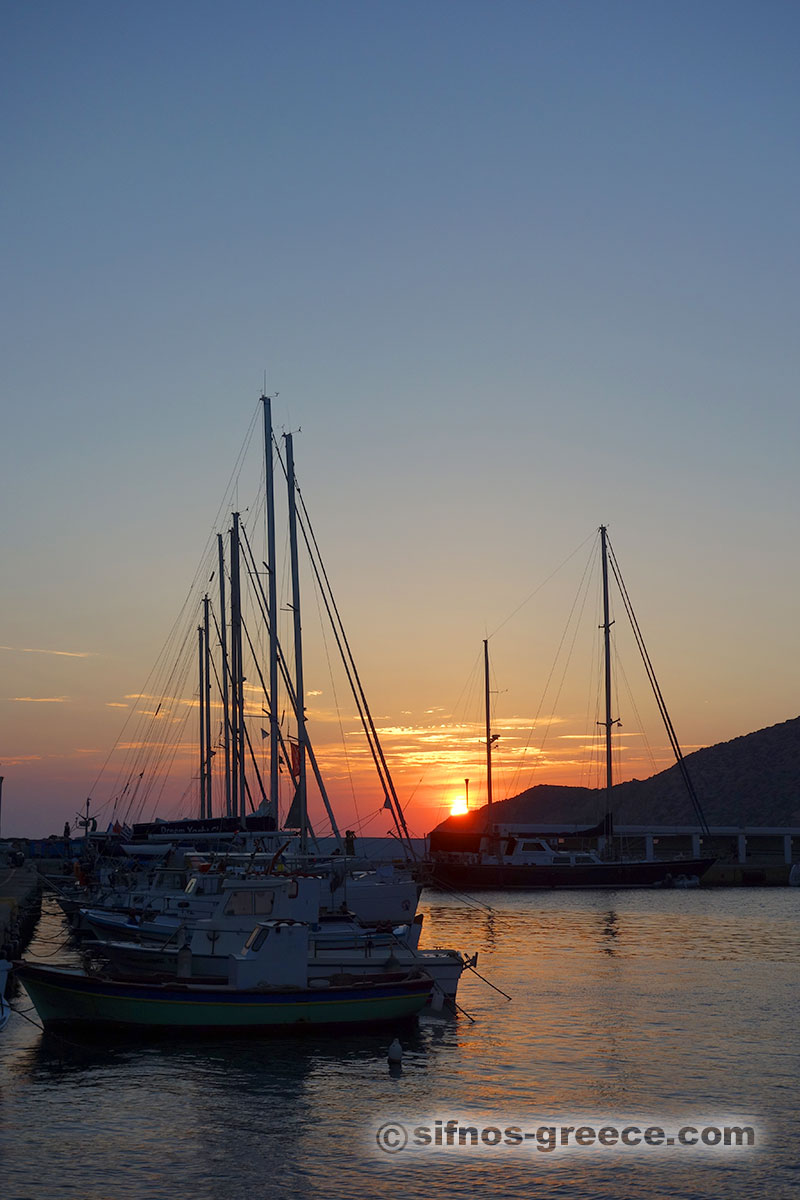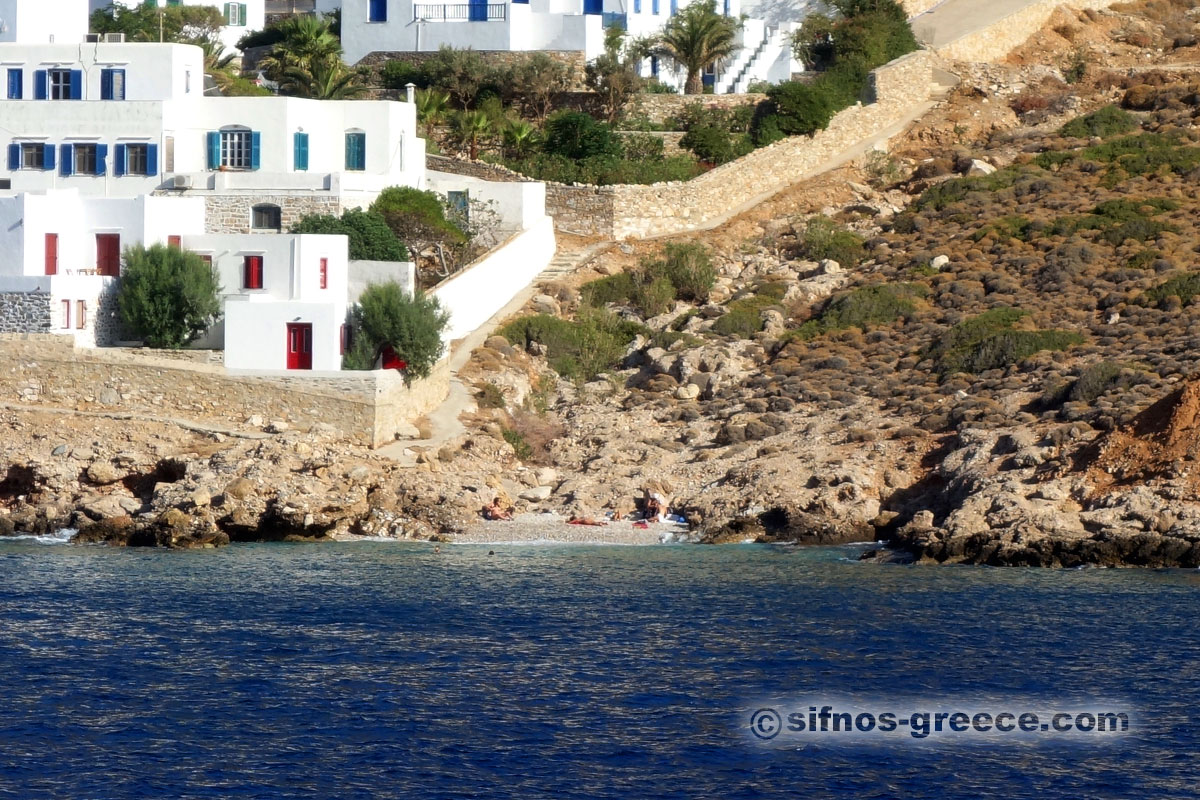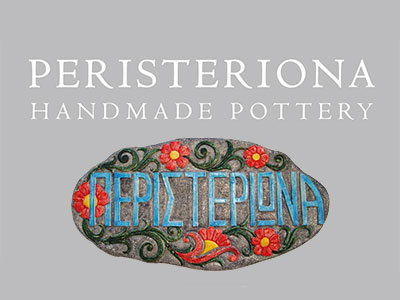 Kamares, Sifnos
Traditional handmade pottery made on wheel. Online Shop...
Öppen:
JAN
FEB
MAR
APR
MAJ
JUN
JUL
AUG
SEP
OKT
NOV
DEC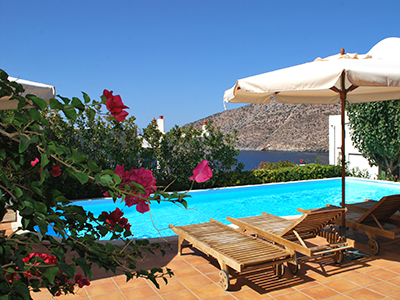 Kamares, Sifnos
With a magic view of the sea and a very hospitable environment, Margado offers a unique and pleasant atmosphere for unforgettable vacations...
="http://margado-sifnos.book-onlinenow.net/index.aspx?Page=0&lan_id=sv-SE&uid=&src=" target="_blank">



Öppen:
JAN
FEB
MAR
APR
MAJ
JUN
JUL
AUG
SEP
OKT
NOV
DEC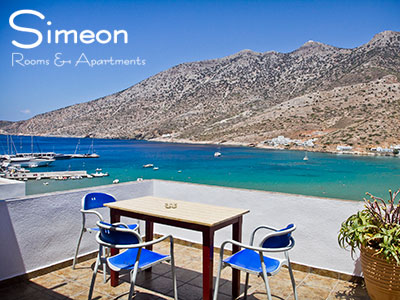 Kamares, Sifnos
Rummen och lägenheterna på Hotell Simeon, ligger vid Kamáres. De är byggda på en kulle, på bara 60 meters avstånd från stranden, och har garanterat den finaste utsikten både mot hamnen, och mot stranden som beviljats....
Öppen:
JAN
FEB
MAR
APR
MAJ
JUN
JUL
AUG
SEP
OKT
NOV
DEC
Utforska byarna av Sifnos